Donjoy Armor Professional Knee Brace: Don't Miss the Promotion!
Friday, 1 December 2017
If you've previously been looking for the Donjoy Armor Knee Brace with Fourcepoint to help you get back to your favourite sports activity after an injury, but the high price made you change your mind, we have excellent news. For a limited period of time, you can buy the Donjoy Armor Knee Brace for with a £100 discount, right here at Think Sport.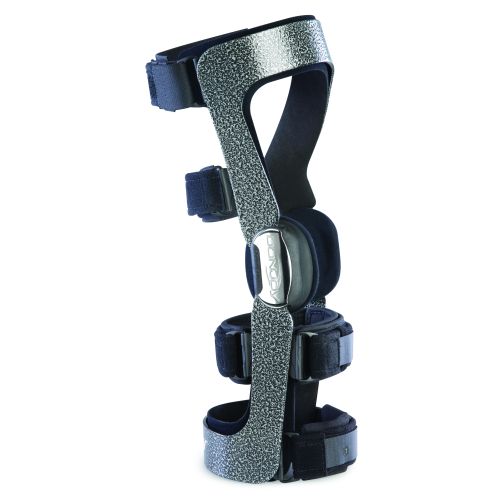 Save £100 on the Ultimate ACL Knee Brace
For only a short while, you can get this state-of-the-art knee brace with £100 off its original price. We realise you can find certain knee braces for less, but the Donjoy Armor Brace is one of the best ACL braces currently on the market, and between December 1 and April 30, you can get the highest possible quality for a very reasonable price.
Innovative FourcePoint Hinge Technology
What makes the Donjoy Armor stand out from other similar braces on the market is the FourcePoint Hinge Technology. The specially designed hinges keep the hamstring in constant tension, so as the hamstring is attached to the skin bone (tibia), the tension pulls the tibia back and keeps it perfectly stable, almost completely eliminating the chance of an ACL injury.
Get Back to Your Favourite Sport In No Time
The Donjoy Armor is designed to prevent and help you recover from moderate-to-severe ACL instabilities, hyperextension and many other injuries. It is especially suitable for patients returning to any sports specific activity after ACL reconstruction, particularly athletes involved with contact or extreme sports, skiing or motorcross. Its steel reinforced hinge plate delivers additional strength, while the low profile FourcePoint Hinge Technology and internally mounted straps promote bilateral use that won't impede your performance.
Though best for skiing, motorcross and contact sports, the Armor is also suitable to help you get back to:
Tennis
Golf
Soccer
Basketball
Cycling
Volleyball
Handball
Watersports
Practical and Easy to Clean
Using a knee support during sports activities is bound to rough it up and get it dirty, so it'a always good to know that this brace is fully and easily cleanable. For great hygiene after months or even years of use, you can clean the Donjoy Armor Brace in four simple steps:
Remove the liners, straps and pads from the brace
Hand wash with water or mild detergent
Rinse well with cold water
Let the parts air dry
That's it! Cleaning this knee support requires nothing more than a quick and gentle hand wash.
Available in Seven Sizes Different Sizes
Whatever your thigh, knee or calf circumference may be, you can rest assured there is a Donjoy Armor Brace out there that fits you perfectly. This brace comes in seven different sizes, as well as left and right leg designs, ensuring a perfectly tailored fit for all users.
If you've been tempted by the superior features of the Donjoy Armor before, or if you have just started looking into getting a high-quality ACL brace, you simply cannot miss this promotion. To take full advantage of the discounted price and purchase the brace now, follow this link to Donjoy Armor Professional Knee Brace with Fourcepoint and take charge of your stability once again.
Have you purchased the Armor Professional Knee Brace? Tell us what you think by leaving us a comment below or contacting us on Facebook and Twitter!