Best Calisthenics Equipment 2022
Saturday, 13 November 2021 | Admin
Calisthenics is fast-becoming one of the best ways to work out your body with a limited set of equipment. Whether you are working out at home, outdoors, or in the gym, Calisthenics can serve to provide a full body workout that targets all the right muscles and lead to huge gains in muscle mass and toning.
Here at Think Sport, we deal with some of the largest UK manufacturers of fitness equipment. As a result, our knowledge of Calisthenics equipment is pretty broad. In this blog, we're going to look at the Best Calisthenics Equipment currently available. If you're looking for something in particular, here's what we're going to cover:
Best Ab Roller
Our Winner: Harbringer Ab Carver Pro Ab Wheel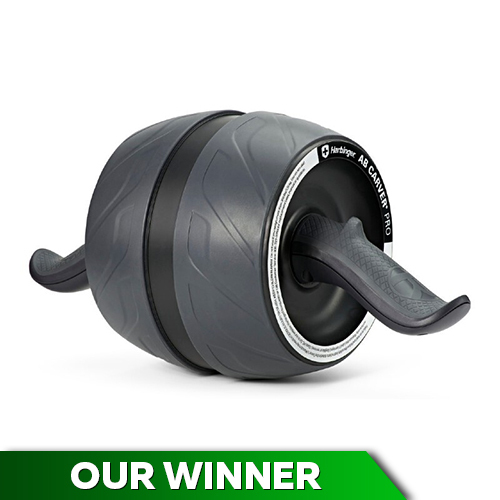 Why We Love It...
Unique ergonomic design
Handles for activating core muscles
Ultra-wide wheel targets oblique muscles
Resistance mechanism ensures consistent effort
Good For...
Targeting the abs in a direct and efficient way
Working the obliques for maximum gains
Gradual strength gains thanks to its resistance feature
Warm-ups and warm-downs
Editor's Review: We think the Ab Carver Pro is the best in the business. While most ab rollers allow for only straight back and forward motion, the wide, spherical wheel of the Ab Carver Pro can pivot right and left, targeting all ab muscles including the obliques.
Best Weighted Vest
Our Winner: SKLZ Weighted Vest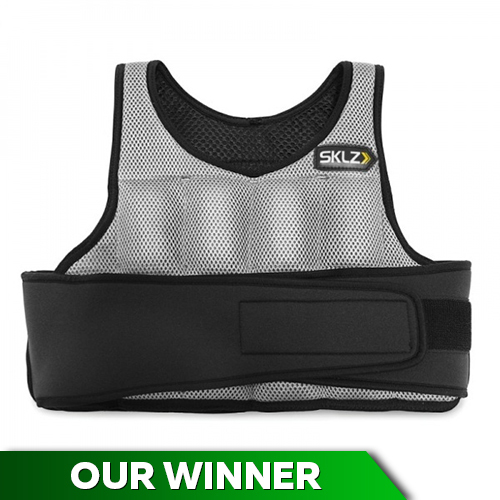 Why We Love It...
Reinforced nylon mesh allows your body to breathe
Adjustable weight for pros and novices
Velcro belt caters for athletes of all sizes
Flexible weights bend with your body for comfort
Good For...
Maximising full body gains in your workout regime
Beginners and pros alike, just choose your weight
Comfort as you train
Making the simplest of exercises pack a punch
Editor's Review: Weighted vests are essential for getting that full body pump, but many in the business are bulky and intimidating. That's where the SKLZ Weighted Vest comes in – with an adjustable weight of 1 to 10lb and a reinforced, but breathable, nylon mesh, the SKLZ Vest ensures you are both comfortable and suitably hard-pressed at all times.
Best Resistance Bands
Our Winner: Escape Fitness Resistance Tube Exercise Band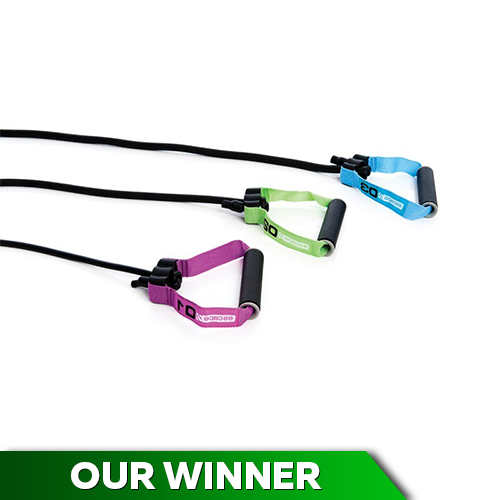 Why We Love It...
Anti-sweat handles ensure you never slip
Portable design lets you take them anywhere
Colour-coded design, great for classes
Available in a choice of resistances
Good For...
Stretching out after a long session
A variety of arm-focused workouts, including curls
Personal trainers wanting to expand their inventory
Making your environment work to your advantage
Editor's Review: Resistance bands allow you to take matters into your own hands and execute a huge range of exercises, but many are flimsy and of low quality. Working with the Escape Fitness Exercise Bands however, leaves you in no doubt of their fantastic quality and high-caliber resistance level. These bands are particularly useful for trainers looking to kit out their clients, as their colour-coded design allows for visible progression.
Best Pull Up Bar
Our Winner: Harbringer Multi-Gym Pro Portable Gym
Why We Love It...
Multiple grip options for all your pull up needs
Can be switched into a sit up support
Excellent capacity of 136kg, even room for a vest
Low effort, easy installation
Good For...
Creating a perfect home-gym set-up
Working out lateral, abdominal and tricep muscles
Novices looking for an all-in-one piece of equipment
Targeting different parts of the back
Editor's Review: Pull up bars come in many sizes and iterations, but if you're spending money on a piece of kit, you want to make sure it's the best bang for your buck. The Harbringer Multi-Gym Pro is an all-in-one pull up bar, sit up support and dip machine. Hitting your lateral muscles, triceps and abs is all possible with the Harbringer Pro.
Best Calisthenics Gloves
Our Winner: Sissel Workout Gloves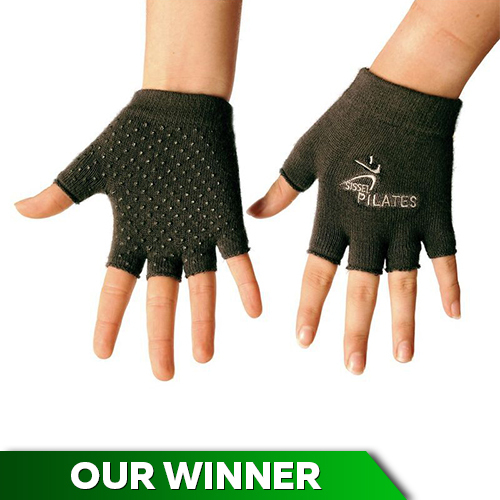 Why We Love Them...
Anti-slip rubber coating keeps your hands grippy
Assured protection from blisters and calluses
Anti-bacterial and moisture-wicking fabric keep your gloves fresh
Fingerless digits allows for greater control over tools
Good For...
Boosting overall effectiveness of your workout
Preventing slippage as you train
Protecting the hands from calluses
People who dislike full-fingered gloves
Editor's Review: The grippier the better is the rule of thumb for Calisthenics gloves, and the Sissel Workout Gloves blend viscose, polyester and spandex for a superior grip that is both flexible and solid. What impresses us most about the Sissel Gloves is their close-fit and lightweight, fingerless design. This means you can execute hand-based exercises with full confidence and reduced effort.
Best Massage Ball
Our Winner: Pulseroll 4 Speed Percussion Massage Ball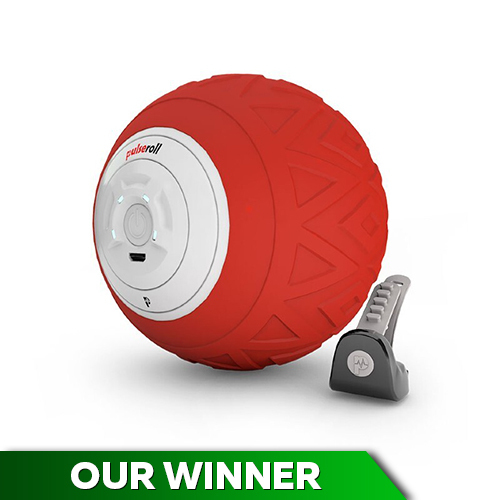 Why We Love It...
Lets you massage those hard-to-reach areas
Vibrating power ensures deep-tissue massage every time
Four different vibration options to choose from
Weighs less than a kilo, and comes with a bag for transport!
Good For...
Warm-ups and cool-downs
Reducing next day soreness
Flushing out lactic acid
Cramping in feet
Editor's Review: Sore muscles are part and parcel of a good work out, but overwork can lead to injury which can keep you from training to your best. The Pulseroll 4 Speed Massage Ball irons out those throbbing muscles and knots. With a choice of four different vibration options, the massage ball works out the lactic acid in your muscles and ensures you can meet your goals head-on.
Best Skipping Rope
Our Winner: Escape Fitness Cross Training Jump Rope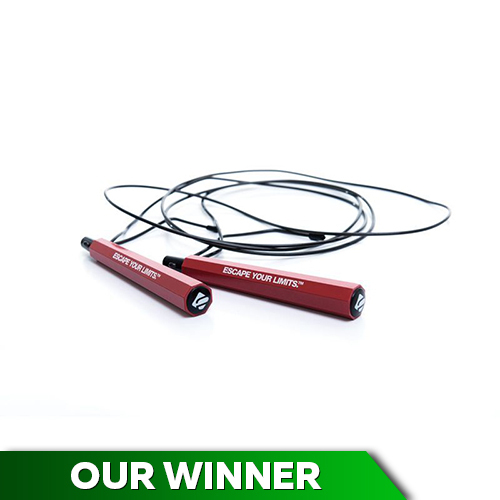 Why We Love It...
Super lightweight, allows you to swing with ease
Incredibly durable, stress-tested to 50,000 rotations
Octagonal grippy handles prevent slippage
Perfect for variety of moves, including double-unders
Good For...
Warm-ups and cool-downs
Burning through calories
Circuit training
Working out wherever, whenever
Editor's Review: Calisthenics workouts are about speed, efficiency and focus. Jump ropes embody all of these aspects, and are perfect for shedding fat across the board, especially around the abdominal area. To get you there faster, the Escape Fitness Cross Training Rope is designed to support high-speed training, utilising a super lightweight, thin design and a stress-tested body for maximum performance.
Our Conclusion
Calisthenics is here to stay. The Coronavirus pandemic and its resultant nation-wide lockdowns have proven that calisthenics and bodyweight exercises are some of the most effective workouts at our disposal. We hope you have found our blog useful and have found the right equipment to start your new fitness routine. If you're looking for more fantastic equipment, why not check out our Resistance Training, CrossFit and Circuit Training and Gym Accessories categories?
Are you a fan of Calisthenics or do you prefer the confides of a gym? Share your thoughts below or on our Facebook or Twitter.