Save 30% on the Donjoy Quick Fit Hinged Knee Brace
Friday, 19 February 2021 | Admin
Recovery isn't always a straight path, especially if you have suffered a knee injury and are longing to return to your fitness lifestyle. Recover in both style and comfort with the Donjoy Quick Fit Hinged Knee Brace, now available for a discounted price for a limited time only.
Save Over £15 Now!
With an RRP of £49.99, the Donjoy Quick Fit Knee Brace is now only £34.99. That's more than 30% off the RRP – but time is of the essence, and this price deduction won't last forever.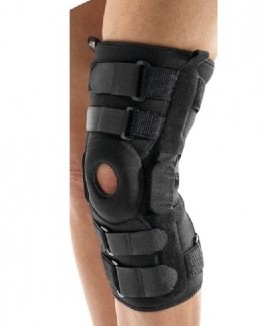 Who Can the Donjoy Quick Help?
The Donjoy Quick Fit Brace is designed for aiding the recovery of a wide range of knee conditions, including meniscus and cartilage injuries, as well as patella misalignment and ligament strains. This adjustable knee brace offers a combination of protection, compression and support, stabilising the patella and allowing for a faster, more comfortable recovery.
Available in a wide range of sizes, the Donjoy Hinged Knee Brace is a suitable support for all ages, and its slip-on strapped design makes it incredibly easy to apply and get moving with.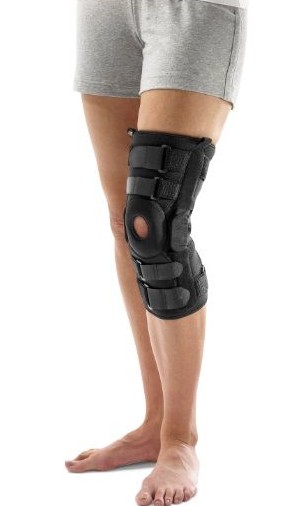 Full Adjustability
Designed to suit your personal requirements to the fullest extent, the Donjoy Quick Fit can be adjusted in a number of ways to provide the perfect fit and support to your knee:
✔ Universal Support: You can change the patella support from superior support, inferior support, outside support and medial support.
✔ Patella Security: Adjusting your fit is quick and easy - just position the patella ring to ensure a secure fit.
Recover the Right Way
The Donjoy Quick Fit Hinged Brace offers a combination of compression, medial and lateral support, patella support and popliteal comfort to aid in the speed of recovery.
The patella ring offers gentle compression that can improve blood flow and reduce irritation, while the support provides stability while you are playing sport. Lastly, the anti-pinch Lycra offers free movement in your knee, ensuring optimal comfort.
Suitable For Wear During Sports and Activities
If you're recovering from a sports-related injury, you're probably eager to return to the field. The Donjoy Quick Fit allows you to get back on your feet and make steady progress in your rehabilitation. By offering patella stability, the Quick Fit ensures that you can continue sports without unnecessary movement that could lead to further damage. Moreover, the padding of the Quick Fit Knee Brace will protect against impacts, allowing you to use it for a wide range of sports including football, tennis, rugby, athletics, basketball, running and more.
Don't Let Knee Strain Stop You Train
Whether you're a professional or an amateur athlete, injuries are a part of an active lifestyle. Don't kick yourself later, buy the Donjoy Quick Fit Hinged Knee Brace – this is your chance to be prepare for the worst, and enjoy a fast, active recovery.
If you have any questions about this promotion, or need a recommendation, do not hesitate to leave a comment below, find us on Twitter and Facebook, or get in touch via our Contact Us page.