Energy gels deliver a quick burst of energy in an easy-to-digest sachet, which boosts your mind rather than your muscles. This is vital, as during a long period of exertion like a marathon, your body will divert blood sugar from your head to your muscles. Energy gels help to immediately replenish your brain's energy, making you more alert and your mind more energised, delivering the extra boost you need to go further.
Shop Now
---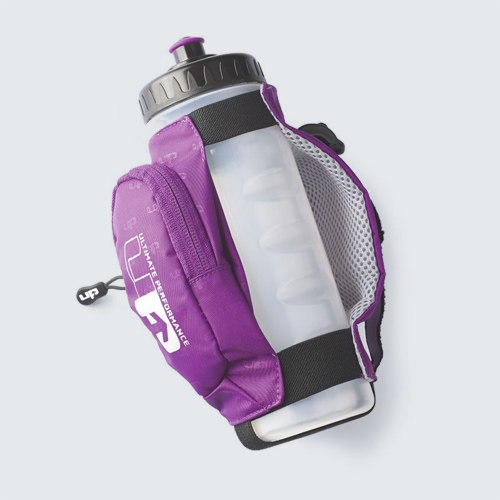 When you're working out and exercising, nothing's more important than staying hydrated. Hydration is needed for endurance, focus, and recovery, so a workout without water is like an engine without petrol. Our range of sports bottles allow you to stay fuelled up on the move, with holsters to keep them out of the way and shakers to incorporate all the supplements you need.
Shop Now
---

Amino Acids are the building blocks of our cells; they give our cells structure, help to transport and store nutrients and even work towards healing wounds and tissue. This makes them vitally important to the way your body works, so it's key that your body has plenty of them if you plan on pushing it to its limit. Our range of amino acid supplements help to keep your body well-stocked and ready to go.
Shop Now
---

Carbohydrates are your body's main source of nutrients. Your body changes carbohydrates (or carbs) to glucose - blood sugar - which your body uses for energy. Because of this, if you're in the middle of an endurance event like a marathon or a triathlon, a carb-heavy snack can give you a much-needed energy boost. They can also help your body's recovery after a workout.
Shop Now
---

Electrolytes are minerals and salts like sodium and potassium in the blood. They're critical to the everyday function of the body's cells, and help the body carry electrical signals. Electrolyte supplements help to keep your body hydrated during exercise, preventing you from developing an electrolyte imbalance from fluid loss through sweat.
Shop Now
---

Energy drinks help to give an extra boost to performance. The extra electrolytes and carbohydrates in energy drinks can be the difference between a victory and a loss, or can be the key ingredient in beating your personal best, no matter your sport or discipline. Our range of energy drinks have been developed to boost your performance in key areas, helping you to become a better athlete.
Shop Now
---

Because of the heavier diet, athletes need more fibre than ordinary people to properly digest the extra food and nutrients consumed. Having extra fibre in your body helps to slow down digestion, which means that energy from food can be released slowly and more efficiently. Fibre supplements can also help reduce bad cholesterol, making you a stronger, better athlete.
Shop Now
---

Using a wide range of herbs and nutrients helps athletes in a variety of ways. From helping with normal bodily function like digestion and the immune system, through to more specific needs like reducing fatigue and pain, herbs and nutrients offer a more organic solution to improving your game. Boosting your body's nutrients helps to make your body run more efficiently, making everything you do better.
Shop Now
---

Protein powder helps to make it easier for you to get the daily amount of protein your body needs. This extra protein supply helps to build up muscle tissue, which not only helps improve your performance but also helps to give you a stronger physique - ideal if your main goal is to build muscle.
Shop Now
---

Snacking can be a great way for you to get an extra energy boost during a workout, giving you a burst of energy and carbohydrates to improve your performance in the middle of a game or a run. This helps to improve your stamina, ideal if you're a marathon runner looking for some extra help for the last few miles.
Shop Now
---

One of the main ways vitamin and mineral supplements can help to improve your performance is to help your general wellbeing. Having plenty of vitamins and minerals in your body helps it to work at it's most efficient. Because they help behind the scenes to keep your body running, you body is free to focus on whatever you're trying to do with it.
Shop Now