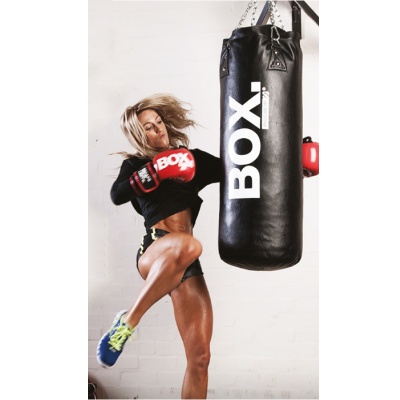 Boxing Bags make a great addition to any gym or workout routine. Sparring and boxing with a bag is not only a great way to build strength and endurance, but also a means of improving motor skills and reaction timing.
Shop Now
---

Exercise Balls and Medicine Balls are essential for adding that extra pump to your workout. Ideal for targeting the abdominal area, these products ensure stretching exercises are invariably deep and powerful.
Shop Now
---

Our CrossFit and Circuit Training products are essential kit for CrossFitters and circuit warriors looking to add intensity to their programmes. With an array of weighted bags and colour-coded hurdles, our quality range has something for everyone.
Shop Now
---
Find all your favourite and essential Gym Accessories here. Featuring foam rollers, massagers, medical supplies, weightlifting gloves and water bottles, our accessories are essential for a healthy workout.
Shop Now
---

Our range of Gym Equipment and Attachments are essential for kitting out your gym or leisure centre with the accessories and parts they need to succeed. Find your tricep ropes and carabiner hooks here.
Shop Now
---
---

Browse our range of Gym Weights, with a wide variety of dumbbells, kettlebells, barbells and more available. No workout routine is complete without a heavy load.
Shop Now
---

Our Gym Weight Racks and Storage units are essential for removing clutter and keeping gyms clear and safe. Without adequate storage, gyms can easily become hazardous environments.
Shop Now
---
---

Resistance Training is fast becoming one of the most accessible and fun ways to work out and gain muscle. Click here to browse our range of resistance bands and power tubes.
Shop Now