There are a lot of people selling sports' equipment online and you might be wondering: "What makes Think Sport any different?" The answer is that Think Sport is not just another website for athletes and sportspeople – it's a website for smart athletes and sportspeople.
What Are Smart Products?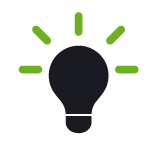 Here at Think Sport, our mission is to provide "Smart Products for Intelligent Athletes" but what exactly are smart products? In the world of professional sports, athletes are constantly striving to gain small advantages, using technology and new products to assess and improve their performance. If you make enough small gains, it starts to make a big difference and that's how personal bests are set.
Here at Think Sport, we think that it's not only the professionals that should have access to these smart products, but that every athlete should have the tools to improve their performance. While other sports retailers might only supply you with the bare basics that you need to compete, we take a more holistic view to sport that incorporates as many different areas as possible to ensure a boost.
Matching the Athlete to the Solution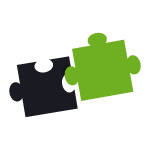 It is one thing to offer a range of great quality products, it's another thing to make sure that the athletes who could benefit from the product know about it. On Think Sport, we have a sports led approach that allows participants in every sport imaginable to find supports, technology, clothing, accessories, apparatus. On our Shop by Sport area, we have easy to follow instructions on finding the right products for your exercise, allowing you to know that you are getting exactly what you need.
As well as our clear layout, we also have an informative Knowledge Centre that is updated regularly with in-depth guides to brands, products and sports. Written by our expert team, these guides give the inside information on key products as well as including comparative guides to help you find the best products for your situation. With a number of writers well versed in different areas, the Knowledge Centre provides an invaluable resource for any athlete looking for the ideal solution.
How Our Solutions Help You to Achieve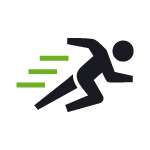 With a lot of sports products, the benefit of using it is not immediately obvious. This is especially true for smart products as they can often have an abstract use that seems unrelated to sport at first. For example, if you take something like a Spinal Alignment Pillow, it may seem completely unrelated to making sure that your body is working at its best. In reality, there are lots of benefits to using a spinal alignment pillow – it aids recovery while you sleep as well as helping with bodily alignment and posture.
At Think Sport, one of our biggest challenges is ensuring that you, the consumer, can understand just why you need this product and exactly how it can help you to improve. To do this, we employ a number of product experts, people that have had hands-on experience with sports products and understands the challenges and obstacles that you might face in your quest to reach your full potential.
Expert Selection of Quality Products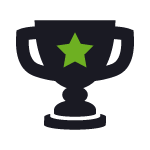 Just as our product experts know the benefit of using each product, they know how to find the right products in the first place. Sports equipment is such a vast area with a number of different manufacturers trying to create the best solutions to common problems. If you were to sell every sports product that was available, you would end up selling as many products that could harm someone's performance as could help someone's performance.
This is where our product expertise sets us apart from the competition. We have a team that knows exactly what to look for when it comes to sports products, sorting the wheat from the chaff to ensure that when we list a product, we can be confident in its ability to help you perform. We want all of our customers to achieve their goals, whether those goals are to get back into running after years out or finishing an Ironman triathlon.
Unbeatable Service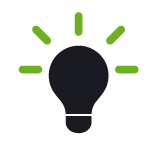 When you've found the solution to a problem that has been holding back your performance, you need to start rectifying the problem as soon as possible to ensure that you are making gains immediately. Here at Think Sport, our dispatch team is dedicated to ensuring that as many orders as possible go out on the same day, meaning that in many cases, your order will be with you only a couple of days after placing an order!
The foundation of all great businesses is customer care and on top of ensuring that as many orders as possible are sent out immediately, we are also dedicated to providing unbeatable support. Whether you give us a call on 020 7501 1100 or drop us an e-mail via our Contact Us page, our team will be happy to help you with your query. Based in London, our team of Customer Service Operators, can direct you to the right product for your problems, help you place an order, or even answer any questions that you might have about your product.
Helping You to Reach Your Peak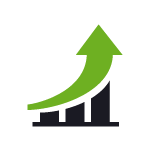 Everything that we do at Think Sport is geared towards making sure that you are improving as a sportsperson. Whether this means helping you to recover from an injury, providing you with the tools to analyse your performance or keeping you safe and protected while participating, we've got you covered. As an increasing number of people are taking a more active interest in their health and sports become a more popular pursuit, there are now innumerable products that can help you achieve your personal zenith.
Our main mission at Think Sport has always been, and will always be, making sure that you have everything that you need in order to unlock your potential. Whilever there are people striving to beat their personal bests, we'll be there. Whenever someone limps off of a football field following a nasty knock, we'll be there. Whenever you're at your lowest, wondering whether you can continue or push any further, we'll be there.