Tuesday, 12 December 2017
Playing sports following an ankle injury is often painful, particularly if you aren't using a support that'll reduce uncomfortable movement. It's therefore integral that you use an effective ankle support not only during your recovery but also while you play. However, you might be feeling a little perturbed by the price of the ankle braces you've seen so far. At Think Sport, we're offering an excellent discount on a premium ankle brace that's been made by Thuasne, one of Europe's leaders in medical orthopaedic solutions.
Monday, 4 December 2017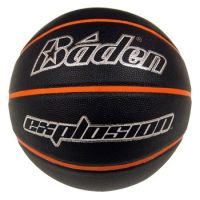 Providing high quality basketball equipment across the United States since 1979, Baden is a Seattle based brand now making waves in the UK and across the globe. If you're looking for a route into one of America's most iconic pastimes, you've come to the right place.
Monday, 4 December 2017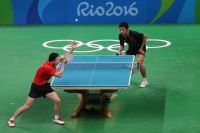 Whether you're an experienced table tennis player or are just looking for a new hobby to take you through the winter months, Butterfly have got you covered. Read our guide to find out more about what the sport's market leaders could do for you!
Friday, 1 December 2017
If you've previously been looking for the Donjoy Armor Knee Brace with Fourcepoint to help you get back to your favourite sports activity after an injury, but the high price made you change your mind, we have excellent news. For a limited period of time, you can buy the Donjoy Armor Knee Brace for with a £100 discount, right here at Think Sport.
Friday, 17 November 2017
Do you suffer from osteoarthritis in one of your knees? The condition can become worse over time if you don't take the necessary steps to relieve your symptoms, particularly if you exercise often and put pressure on the area. If you've previously had a look at the Donjoy OA Reaction Web Knee Brace but you felt like the price was too steep, you'll be pleased to know that we've reduced it for your benefit! Find out how you can get a whopping £100 off the support's original list price by reading our blog!
Friday, 17 November 2017
Have you been suffering from patella dysfunction for a while now? This doesn't have to continue; the Donjoy Tru Pull Lite Knee Support is now half price so you can get the treatment you need. Find out more about our discount on the brace by reading our blog, but hurry as the offer won't last forever!
Friday, 17 November 2017
Are you looking to purchase the Donjoy Playmaker Knee Brace but you're on the fence because of its price? If so, we have the answer for you. Find out more about where you can purchase this knee support for less, but hurry as this promotion won't last forever!
Monday, 19 June 2017
Just stepping into a bike store can be an overwhelming and, quite frankly, terrifying experience if you're not sure what exactly it is that you're looking for. This is why here at Think Sport we've prepared a clear and concise guide that will help you increase your knowledge and pick out the right accessories to fit all your cycling preferences and goals.
Tuesday, 13 June 2017
We all know that if you're hurt or injured, applying heat or ice to the area is supposed to help. This sounds simple at first, but the reality is that there's a huge amount of confusion surrounding the issue. When do you heat an area, and when do you cool it down? At Health and Care, we've put together a handy guide to help you know when to enjoy the heat, and when to chill out.
Monday, 12 June 2017
While all runners agree that running is good for you, there is a serious debate going on about who is actually doing it right – outdoor runners or gym rats? Here at Think Sport we have decided to put a stop to all the fighting with this final showdown that will announce the winner once and for all.