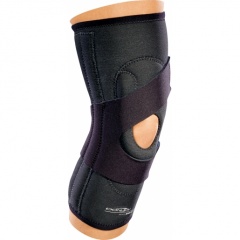 Lightweight and low impact brace
Suitable for a number of different sports
Lateral to medial additional support
Tubular buttresses enhance lateral patella support
£49.99
Details »
---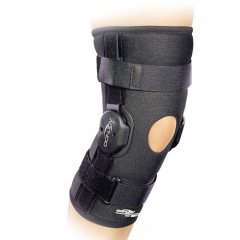 Hinged knee brace designed for mild to moderate medial lateral control

Suitable for daily living activities and a range of sports

Provides compression and support yet allows breathability

Provides superb stability to reduce the chance of re-injury and accelerate healing
£59.99
Details »
---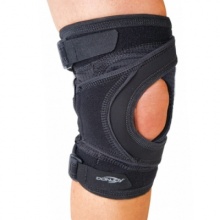 For acute mild to moderate anterior knee pain
Small size and a low profile design means it won't inconvenience you
Independent pull straps help realign the patella
Moisture-wicking fabric improves breathability for greater comfort
£79.99
Details »
---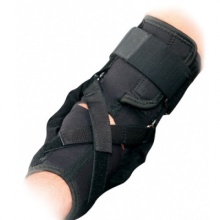 Soft, lightweight material;

Designed by medical professionals;

Provides stability for injuries;

Elbow pads for protection.
£59.99
Details »
---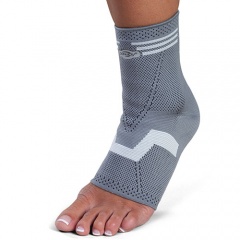 Superb quality ankle support

Malleolar and forefoot padding for additional comfort and compression

Support and compression for ankle injuries and mild ankle and foot osteoarthritis

Latex free to cause less irritation
£24.99
Details »
---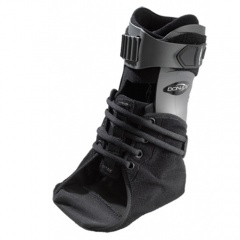 Low profile and lightweight support for a range of ankle conditions
Prevents abnormal inversion/eversion and rotation
Features rigid uprights to protect ankle during impact
Available in three sizes, two widths and for the left or right foot
£49.99
Details »
---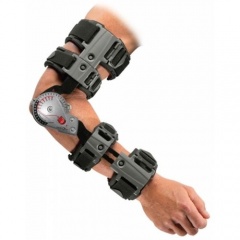 Revolutionary anti-migration material and telescoping hinges
Provides long-term comfort following surgery or injury
Malleable forearm and bicep cuffs
Universal size is versatile and easy to apply
£119.99
Details »
---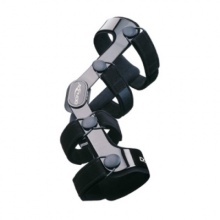 Ideal for moderate to severe ACL and/or PCL, MCL and LCL instabilities.

Perfect for sports including skiing up to amateur level

Suitable for everday use

Donjoy's lowest profile knee brace
£399.99
Details »
---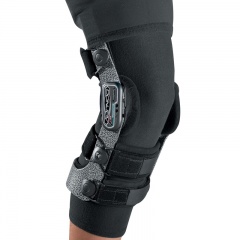 Black Lycra undergarment for the Donjoy Armor knee brace
Helps give a smooth surface for the brace to hold on to
Lycra material gives a comfortable, snug fit
Easy to put on and take off
£19.99
Details »
---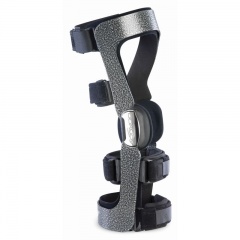 The ultimate ACL knee brace providing support to the knee joint

Designed specifically for skiing, motorcross, extreme sports and contact sports

Suitable for moderate to severe ACL instabilities, reconstruction and deficiencies

Provides unbeatable supports and prevents hyperextension of the knee
The ultimate brace for ACL injuries. Lightweight yet incredibly protective, with fourcepoint hinges eliminating the chance of injury.
£294.98
RRP: £499.99
Details »
---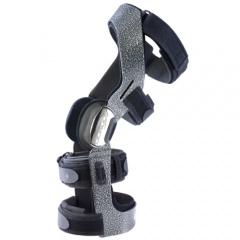 One of the strongest functional knee braces on the market
Perfect for skiing and contact sports
Excellent for moderate to severe ACL, PCL, MCL and LCL instabilities
Also good for hyperextention
£499.99
Details »
---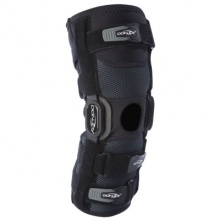 Protective, comfortable brace for ACL, MCL and LCL ligament instabilities
Ideal for an active lifestyle - forget about your injury
Donjoy hinge lets you customise the range of motion for a safe, personalised experience
Innovative material promotes a comfortable cooling effect
£149.99
Details »
---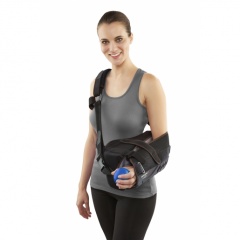 Comfortable arm sling with easy application
Three-point strapping reduces stress on neck
Breathable liner increases ventilation and wicks sweat
Available in four sizes to suit most athletes
£72.99
Details »
---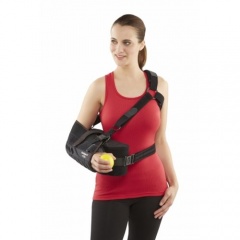 Comfortable and convenient
Easy and quick to put on
Features a three point strapping system
Provides cooling ventilation
£79.99
Details »
---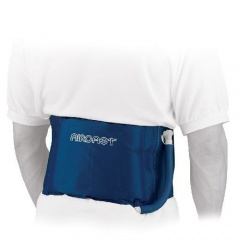 Effective cold therapy for the back, hip or rib
Combines cold and compression
Versatile to fit either back, hip or rib perfectly
Reduce swelling and pain, speeding up recovery
£64.99
Details »
---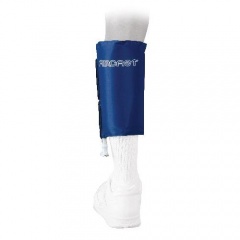 Effective cold therapy for the calf
Combines cold and compression
Complete coverage of the calf
Reduce swelling and pain
£64.90
Details »
---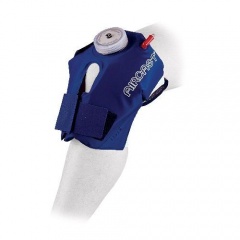 Effective cold therapy pack for the knee
Totally self contained
Speed up the recovery process
Reduce pain and inflammation
£64.99
Details »
---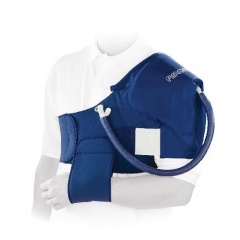 Provides cold and compression to shoulder
Effective treatment of shoulder injury
Reduce pain and inflammation
Speeds up shoulder recovery
£70.99
Details »
---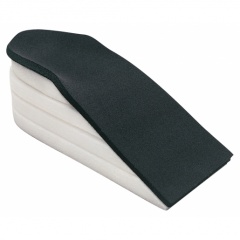 4" Neoprene padded foam wedges
Fits most closed heel walkers
Layers can be peeled away as rehab progresses
Allow the perfect range of motion for recovery
£19.99
Details »
---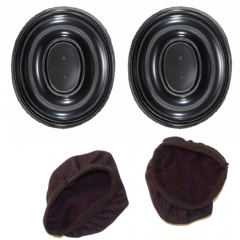 Pads for the Donjoy Armor Professional Knee Brace with Fourcepoint
Enhances comfort and support of the brace
Provides a better fit by removing gaps
Velcro attachment for ease of application
£36.99
Details »
---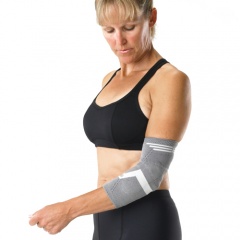 Provides support, compression and pain relief for the elbow
Ideal for tennis elbow and arthritis
Anatomically knitted for greater support
Multi-directional fabric for a better range of movement
£29.99
Details »
---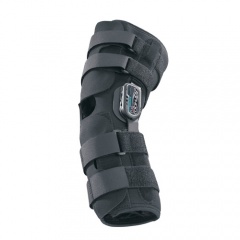 Ideal for ACL and/or PCL, MCL and LCL instabilities
Suitable for skiing and other sports
Provides excellent varus/valgus support
Discreet, low profile design
£169.99
Details »
---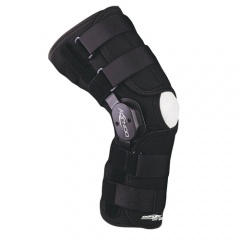 Ideal for ACL and/or PCL, MCL and LCL instabilities

Suitable for skiing and other sports

Provides excellent varus/valgus support

Easy to put on wraparound style
£269.99
RRP: £169.99
Details »
---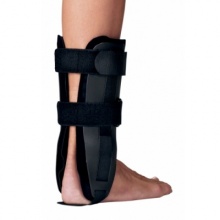 Provides stability to the ankle

Minimises ankle rotation

Provides uniform compression and customisable fit

Foam bladder provides extra comfort
£47.99
Details »
---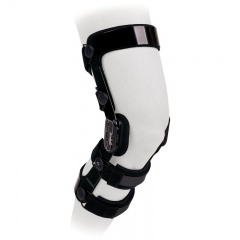 ACL Knee Brace

Ideal for skiing and other sports

Suitable for use after ACL reconstruction

Adjustable hinge settings for easier customisation
£469.99
Details »