Sometimes you need a little extra kit to get the best out of your workout. Our range of accessories have been developed to ensure that you can get the most out of your exercise time as possible. This helps to increase your fitness, your performance and your stamina, no matter your sport or discipline of choice.
Shop Now
---

Working on a balance board is a great way to improve your co-ordination and balance. They were initially developed for surfers and skiiers to work on their skills during the off-season, but are now used around the world by athletes who want to work on their balance and weight distribution. Using a balance board regularly helps to improve your overall performance.
Shop Now
---

If you're a dedicated climber, or someone who's just starting out, our range of climbing equipment has been developed by experts to deliver exactly what you need to ensure that your climbs are not only exhilarating, but as safe and as secure as possible. Ensuring that you're using the best possible equipment means that you're going to have the best possible climb.
Shop Now
---

Home workouts, when done right, can help you increase your strength, tone muscles and help you to reach your personal goals. In this category you can find all the accessories and exercise equipment to transform your living room into a personal gym!
Shop Now
---

Using exercise balls as a part of your regular exercise regime can have great benefits to you. If used properly they can help to improve the health of your back and spine, boost your core stability and posture. This can have great benefits not just in your day-to-day life but also during sport, keeping you stable and secure regardless of your activity of choice.
Shop Now
---
Exercise mats offer a comfortable and secure surface to exercise on. Exercising on bare floor can lead to stiff and aching muscles because your body isn't getting the support and stability it needs. Using an exercise mat ensures that you're getting as much as possible out of your workouts, to get the best possible performance boost.
Soft surfaces to provide the grip and comfort you need.
Shop Now
---

Weightlifting is a key part of any workout regime. Building muscle helps to burn extra calories and improve your overall performance, because the stronger your muscles are, the easier any activity is, no matter your sport of choice. Our range of weight training products are designed to help improve your strength and ability, whether you're looking to improve your performance or just your muscles.
Shop Now
---

Hand injuries can take you out of the game for longer than you'd want, so it's vital that you get past the injury as soon and as fully as possible. Our range of hand exercisers have been developed to help hands to recover after an injury or an illness, so that you can get yourself back to fighting form.
Shop Now
---

Pilates is designed to evenly work the whole body with an emphasis on core development. It aims to improve general fitness and wellbeing. It can be a great help to athletes through the resistance training it offers. It's a great way to keep yourself in shape, and our range of Pilates equipment can help you get the best out of your exercises.
Shop Now
---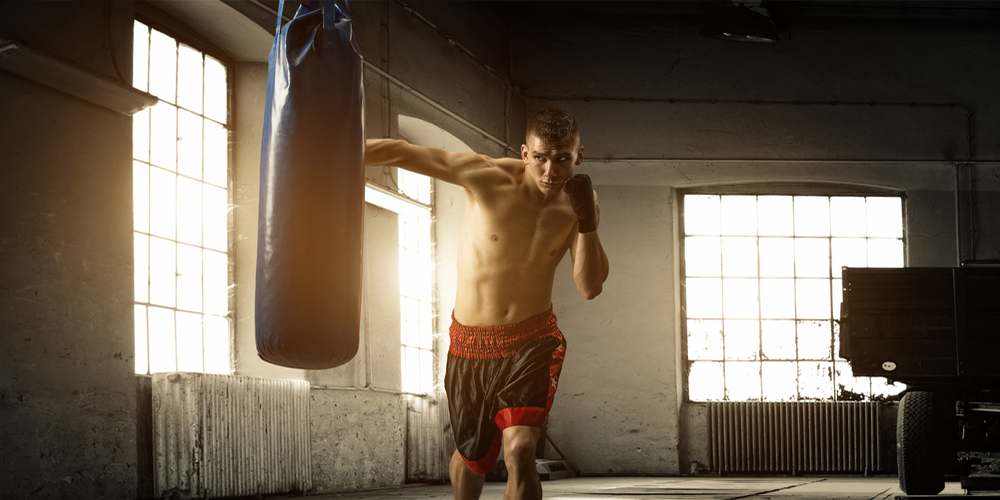 Punching bags are a classic piece of workout equipment, with a ton of benefits which don't just apply to boxers. Working out with a punch bag can help improve your balance by incorporating your whole body, and it can even help your reaction times by moving the bag as you punch it. The advantages of working out with a punching bag can be applied to any sport, making it a great all-round item.
Get stuck into our range of punching bags for better boxing.
Shop Now
---

Resistance band training is a great way to improve the strength and endurance of your muscles. Whether you're looking to help yourself recover from an injury, or take your training to the next level, a wide range of resistance bands are available that are sure to do the trick. With both light and heavy resistances, the bands at Think Sport have you covered at every angle.
Shop Now
---

Rowing machines offer a great cardiovascular workout, helping improve your heart and lung function. It's also a great total-body muscle workout, improving both the strength and endurance of muscles throughout your body because of the repeated resistance your body is coming against. Your legs get the most benefit, then your core and then your upper body, but overall everything gets a good workout.
Shop Now
---

Our range of sports equipment is designed to help deliver the best possible results out of whatever sport you're into. There's a massive range of products designed to help you get the most out of your performance, whether you're just starting out or wanting to take your game to the next level.
Shop Now
---
---