Thursday, 30 August 2018
You can Save up to 50% on Selected Aircast Braces This Autumn! As the nights draw in we want you to be able to continue your recovery and get you back on the move again. So we have chosen four of our best selling Aircast braces to help you keep moving this autumn. Recover from strains, sprains and injuries at an affordable price.
Monday, 4 December 2017 | Admin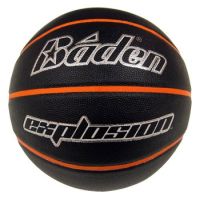 Providing high quality basketball equipment across the United States since 1979, Baden is a Seattle based brand now making waves in the UK and across the globe. If you're looking for a route into one of America's most iconic pastimes, you've come to the right place.
Monday, 4 December 2017 | Admin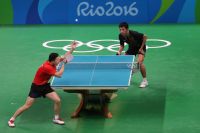 Whether you're an experienced table tennis player or are just looking for a new hobby to take you through the winter months, Butterfly have got you covered. Read our guide to find out more about what the sport's market leaders could do for you!
Tuesday, 6 June 2017
The world of fitness moves quickly, with plenty of odd-looking contraptions being thought up all the time that promise to revolutionise your fitness regime. That's why when a product sticks around for years, with plenty of reputable sources singing its praises, it catches our attention at Think Sport. Read our blog to learn about the revolutionary BOSU, and what it can do for you!
Thursday, 25 May 2017
Providing high quality boxing equipment for over 70 years, when you choose Leone 1947, you're choosing experience and quality. With tried and tested products that span a number of disciplines, Leone's range is essential for anybody that is serious about contact sports. Find out just how they came to be synonymous with boxing with our guide!
Monday, 10 April 2017

Donjoy knee braces are the industry standard in providing protection and support to the knees during physical activity, giving athletes the confidence to push themselves without the fear of injury. These knee braces can boost both support and safety for the user, but these benefits are jeopardised if the proper care and attention are not taken in the sizing process. Read our blog to learn the best way to size and apply your knee brace for maximum comfort and support.
Tuesday, 27 September 2016

At one point or another, everyone has experienced some sort of pain, stiffness or inflammation as a result of a sports and exercise injury, or just from everyday wear and tear of the body. Likewise, everyone knows that feeling of instant relief you can feel from simply rubbing or placing pressure on the affected area.
Monday, 26 September 2016

If you've been thinking about choosing a FlipBelt Running Storage Belt but want to know whether it works, see our review! I've been using a FlipBelt for over a year and I know all of the ins and outs, advantages and disadvantages!
Thursday, 14 July 2016 | Admin

Moving around a basketball court at high speed has its risks. All those awkward landings and rapid changes of direction can be hard on the body, especially the ankles. That's why ankle sprains are so common, whether you're competing in front of thousands of people or just shooting some hoops with friends.
In the former category is Golden State Warriors Point Guard Stephen Curry, NBA MVP the last two seasons. Curry both plays and practices in the Zamst A2-DX Ankle Brace, which provides the protection and reassurance he needs to to perform on the court.
Wednesday, 11 May 2016 | Admin

If you're at the top of your game, you're going to need all the help you can get to make sure you stay there. Professional athletes put their bodies through a lot; especially the ones who have to handle heavy weights.
With all this strain on the body, athletes need to make sure they're properly protected, and this is why top athletes choose Rehband.