Rehband - Fuelling elite fitness
Wednesday, 11 May 2016 | Admin
If you're at the top of your game, you're going to need all the help you can get to make sure you stay there. Professional athletes put their bodies through a lot; especially the ones who have to handle heavy weights.
With all this strain on the body, athletes need to make sure they're properly protected, and this is why top athletes choose Rehband.
CrossFit Champions
Rehband products are some of the best out there, but don't take our word for it! Here's what Rich Froning, four-time CrossFit Games champion, has to say:
"I have been using Rehband knee sleeves my entire career and I love them. They are the best quality and design and I am very happy to be part of the Rehband team."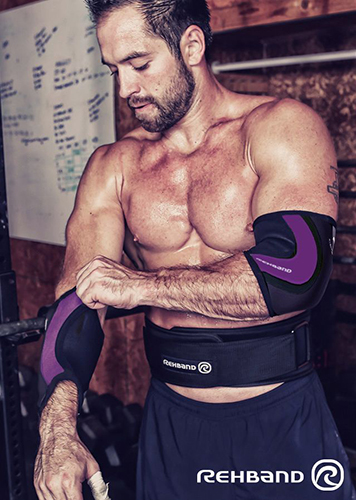 Rich Froning is the biggest name in CrossFit, having been at the top of the sport for the last several years, and has even been referred to as the "fittest man on earth". While that might not solely be down to his Rehband gear, we think it definitely had an effect!
Let's Hear it for the Girls
It's not just elite athletes with a Y chromosome who choose Rehband to give them the edge over the competition, and you don't have to look any further than the women's CrossFit Games to see elite athletes of the fairer sex using their products.
Camille Leblanc-Bazinet was the CrossFit Games champion in 2014 and is also an accomplished weightlifter, who has qualified for the national weightlifting championship in her native Canada. She also advocates Rehband's range of supports, especially the knee sleeves, saying:
"Rehband knee sleeves gives you that extra push and make you feel safe."​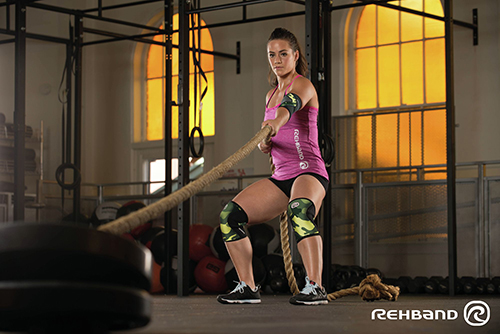 Camille is still looking to replicate her 2014 success, and we wouldn't bet against her.
Why Do They Use Rehband?
There are a lot of reasons why Rehband products are favoured by athletes in general, and especially those involved with weightlifting. Here are a few:
Stability – the compression around the joints gives a great feeling of stability, ensuring that you can push yourself while limiting the chances of injury. The sleeves and supports are anatomically shaped, to follow the full range of motion. They also help guide the body so it moves correctly, without limiting any kind of muscle building.
Compression – the compression helps to improve the connection between the knee and brain by speeding up the learning process and body memory; meaning that when you train without the sleeves your body will be programmed to remember the correct movements.
Heat – Rehband products help to get elite athletes (and you!) up to a working temperature more quickly. This not only cuts down on preparation time for your workout (warming up) but also ensures that your muscles and joints are safer both during and after a training session.
I'll Take One!
So, having heard about the benefits, and the famous advocates of the Rehband brand, you want to try it out for yourself? Great choice, because here at Think Sport we've got a great range of Rehband supports, braces and apparel. Browse the whole range now!