Best Yoga and Pilates Accessories 2022
Saturday, 13 November 2021 | Admin
Yoga and Pilates are two of the most popular health and fitness practices in the 21st century. For many people, their popularity has led to polarised opinions on which is better. The simple fact is that unlike many other forms of exercise, they're both uniquely low impact, low intensity and group-orientated.
Here at Think Sport, we deal with some of the largest fitness brands and manufacturers in the UK. As a result, our knowledge on what makes good yoga and pilates equipment is broad. In this blog, we're going to look at the Best Yoga and Pilates Accessories. If you're looking for something in particular, here's what we're going to cover:
Best Non-Slip Pilates Mat
Our Winner: Escape Fitness Non-Slip Black Exercise Mat
Non-slip base means no slips
Easy-wipe PVC surface
Very durable, no frayed ends
Eyelets allow you to hang it anywhere
Good For...
Group and solo workouts
Fast-paced Pilates sessions
The Cons...
Editor's Review: Exercise mats are the only thing between you and the hard floor, so it's essential you get one that's not only comfortable, but built to last. The Escape Fitness Non-Slip Black Exercise Mat is constructed from hard-wearing PVC and foam lining to ensure a high standard of durability and traction as you train. Not only will the mat stay in place as you train, but after you're done, one wipe is all it takes to lift sweat off the mat's surface!
Best Eco Yoga Mat
Escape Fitness Eco Toxin-Free Yoga Mat
Toxin-free with zero hazardous chemicals in disposal
Made from biodegradable latex and PVC
Safe, grippy surface for workouts
Easy-wipe surface
Good For...
Yoga-lovers serious about saving the planet
Big, full-bodied stretches
The Cons...
Editor's Review: Yoga may have taken 5000 years to reach the UK, but it's finally here - and with it comes a new effort in confronting unsustainable practices and fossil fueled manufacturing processes. If you care about your environment, the Escape Fitness Eco Toxin-Free Yoga Mat is the mat for you, with zero toxins and a biodegradable latex construction.
Best Running Belt
Our Winner: FlipBelt Running Storage Belt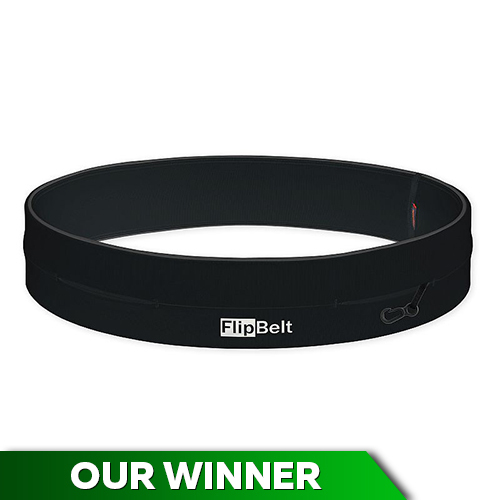 Why We Love It...
No chafing or friction as you move
Easy method for on-the-go storage
Fits most mobile phones
Very discreet with no bulky parts
Good For...
Running to and from the shops thanks to accessible storage
Protecting your belongings in a practical way
The Cons...
Bulky phones can be a bit of a squeeze
Editor's Review: Keeping your valuables safe has always been a problem for people who like to go for a run as part of their fitness routine. With the FlipBelt Running Storage Belt, you can not only keep your precious items safe, but you can stop that incessant jingling noise your change and keys make! Discreet, durable and machine washable, what's not to love?
Best Yoga and Pilates Gloves
Our Winner: Pro11 Yoga Gloves and Socks
Made from organic, hypoallergenic cotton
Extra grippy with non-slip dots
Keeps you anchored for focused movements
Keeps your hands and feet warm
Good For...
Executing difficult poses and stretches
People who hate the feeling of sweaty palms and feet
The Cons...
Not everyone enjoys the feeling of gloves or socks
Editor's Review: Yoga and pilates require grip and traction, but smooth surfaces can cause you to slip and inhibit your movement. With these superbly grippy Pro11 Yoga Gloves and Socks, you can make every movement count. Made from hypoallergenic cotton, these gloves and socks are both comfy and organic.
Best Yoga Cushion
Our Winner: Sissel Yoga Relax Sitting Cushion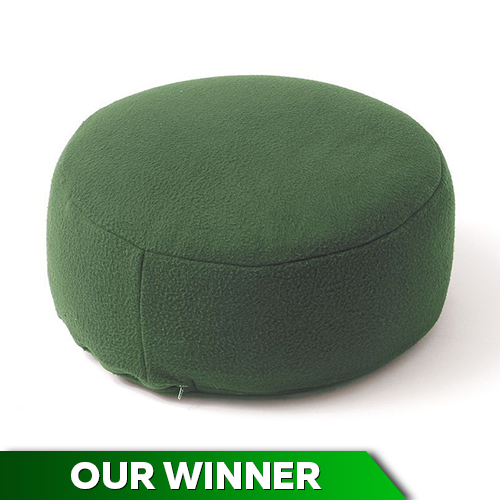 Why We Love It...
Filled with organic spelt husks
Lets you relax after a long yoga session
Helps you get the perfect posture for meditation
Highly portable, take with you anywhere
Good For..
Planet-conscious yoga lovers
Solo and group yoga sessions
The Cons...
Editor's Review: Yoga has a lot of benefits, and many trainers find that it deepens their ability to meditate and practice mindfulness. With the Sissel Yoga Relax Sitting Cushion, you can take your yoga a step further by sitting on an organic, comfortable seat and reflect on your breathing.
Best Foam Roller
Our Winner: Escape Fitness Black Foam Ridge Massage Roller
Geometric patterns replicate human touch
Provides a penetrative, deep tissue massage
Reduces next day soreness in your limbs
Hollow centre allows you to hang it for storage
Good For...
Preventing injuries by keeping your body flexible
Yoga, pilates and gym-goers alike
The Cons...
Takes some getting used to, but no pain no gain as they say...
Editor's Review: Sometimes your body can feel super sore after a long session of yoga or pilates, and that isn't always necessarily good. With the Escape Fitness Foam Roller, you can knead your body as hard as you like and flush away lactic acid, the primary cause of next-day soreness. If you can't afford a sports massage, you've found your next best option.
Best Magnetic Bracelet
Our Winner: Trion:Z Zen Loop Duo Magnetic Bracelet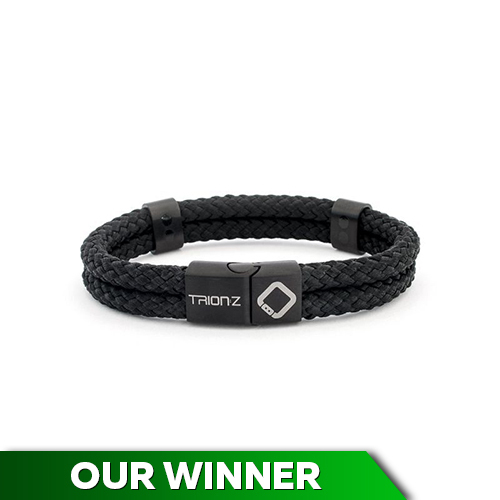 Why We Love It...
Magnetic therapy reduces joint stiffness
Effective regardless of sex, age and weight
Boosts your blood circulation, enhancing recovery
Easy to put on and take off
Good For...
Lovers of alternative medicine
Sufferers of arthritis, joint stiffness and insomnia
The Cons...
Vulnerable to damage by sea water
Editor's Review: After wearing for several days, we can confirm that the Trion:Z Zen Loop Bracelet not only alleviates joint pain and stiffness, but sits easily on the wrist in a discreet and comfortable fashion. Well made and sealed with a Japanese medical approval and a Class 1 CE mark, the Trion:Z is a great choice for anyone branching into magnetic therapy.
Our Conclusion
Pilates and yoga are great to get into - they're low-cost and can be done at home, outdoors, or basically anywhere you want! We hope you've found something useful in our blog to help you reach your fitness potential, whether you're a zen master or a home runner. If you're looking for more fantastic equipment, why not check out our Gym Accessories and Gym Mats categories?
Are you a fan of Yoga or Pilates? Which one do you prefer? Share your thoughts below or on our Facebook or Twitter.